Refurbished Apple iMac 20″ 4GB or 8GB RAM and 160GB, 1TB HDD or 256GB SSD With Free Delivery from £267 from Groupon
Featuring up to 8GB of RAM and 20" LCD display, these refurbished iMac computers can be used for both work and entertainment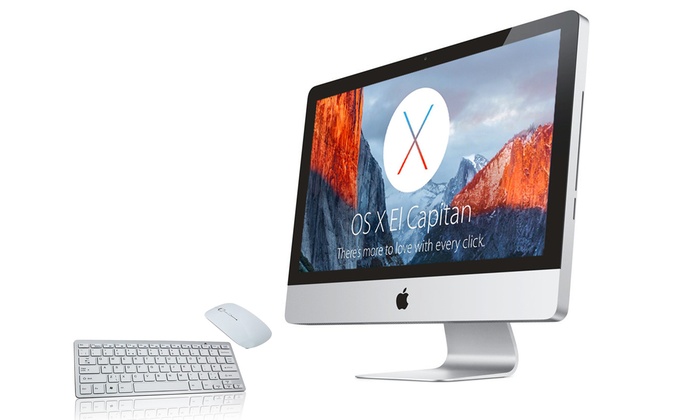 Higlights
20" LCD display
Intel Core 2 Duo 2.00-2.4Ghz
RAM: 4GB | 8GB
Hard drive: 160GB HDD | 1TB HDD | new 250GB SSD
DVD-RW
Built-in webcam
Charger and plug included
One-year return-to-base warranty
Mac OS El Capitan
Includes non-Apple wireless keyboard and mouse

Comes in a generic brown box

Please note: this iMac is refurbished. Minor, insignificant scratches can in some cases occur. The unit has subsequently been tested, cleaned, checked and configured so that everything is according to the expected standard.